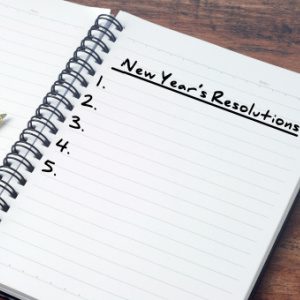 The New Year will be here before we know it. Many resolutions will be made, from quitting smoking to losing weight and just about everything in-between. Of course, some resolutions are easier to keep than others – but employer-sponsored benefit accounts can help.
Exercise and Weight Loss
Common New Year's resolutions include exercising more and losing weight. Unfortunately, as waistlines expand, the extra weight can fuel other chronic conditions like heart disease, diabetes, high blood pressure, and even some cancers.
Companies can help employees achieve their resolutions in this area in several ways:
Sponsor Lifestyle Spending Accounts (LSAs) to help employees with the cost of gym memberships, at-home equipment, exercise classes, or even healthy cooking lessons. (LSAs can start any time during the year – they don't have to be concurrent with other benefit plan years.)
Remind participants that FSA and HSA accounts can reimburse the cost of certain weight loss programs when they have a letter of medical necessity (LMN) from their physician.
Smoking Cessation
Along with controlling weight, medical authorities often cite smoking cessation as the best thing a person can do to improve their health. Plus, the American Lung Association estimates that American businesses incur $184 billion annually in productivity losses due to smoking-related illnesses.
Employees can use their FSA and HSA accounts for smoking-cessation programs, related medications, and many over-the-counter (OTC) products such as nicotine gum and patches.
Savings and Financial Management
Statista.com reports that another common resolution is to live more economically. SoFi has found that 25% of workers report taking on additional employment (with another 21% planning to do so), and 20% plan to leave their current employer specifically to find a higher-paying position.
Emergency Savings Accounts (ESAs) help employees by setting aside a specified amount out of each payroll for deposit into a savings account. Although these deposits have no tax advantage, they help employees build a nest egg in a manner that most people find less painful.
LSA accounts can help your workers access budgeting classes and other financial management tools.
Make your own New Year's resolution to help employees maximize their benefit accounts in 2023! For more information on these options or others, contact your account manager.