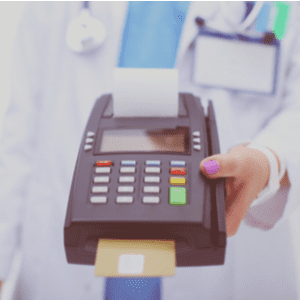 We live in a convenience-based society, always on the lookout for immediate satisfaction. Linking tax-advantaged benefits accounts such as FSAs and HSAs to benefits debit cards is a popular option that creates more convenience for everyone.
When using an account-linked benefits debit card, the participant can make eligible purchases without having to front the expense, file a claim, and wait for reimbursement. Employers benefit from having happier employees who are more satisfied with their benefits plans. Thanks to automated substantiation, administrators don't have to process as many manual claims. It's a win-win situation for all concerned.
Time-Savers for Employees
Online shopping continues to increase. Benefits debit cards let participants save time by shopping online as well as in person. They also avoid the time-consuming processes involved with submitting expense claims for reimbursement.
Time-Savers for Employers and TPAs
Tax-advantaged plans that do not come with a benefits debit card create considerably more work for administrators. Claims must be reviewed and evaluated manually to verify such things as:
Was the expense for an eligible product/service?
Was the purchase made at a qualified merchant?
Does the receipt provide enough information to meet all IRS requirements?
What benefits plans can use debit cards?
Flexible Spending Accounts (FSAs)
FSA participants can use their benefits debit card to pay for IRS-approved healthcare expenses. Some retailers, such as CVS, Walgreens and FSAStore.com, clearly identify FSA-approved items. Depending on the setup, these purchases usually auto-substantiate, eliminating the need for employees to submit receipts.
Health Savings Accounts (HSAs)
HSA participants can also use debit cards to pay for eligible healthcare expenses, eliminating the need for to file a request for distribution from their account to reimburse themselves.
Health Reimbursement Accounts (HRAs)
Depending on the plan design, some HRA accounts can also use benefits debit cards. Cardholders can pay for pre-approved expenses rather than paying out of pocket and filing for reimbursement. As with other account-linked benefits debit cards, this can reduce the need for manual claims filing, which can be burdensome for employees and administrators alike.
Transit (Commuter) Accounts
As businesses return to the office, even in a hybrid arrangement, workers again face commuting costs. In response, many employers are adding commuter benefits for the first time or including the convenience of debit card access.