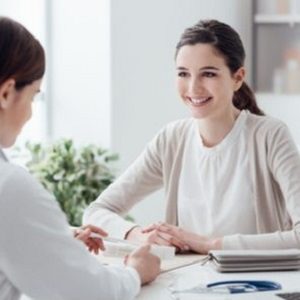 Preventive healthcare may help reduce the risk of disease, disabilities, and death. However, millions of people still don't seek out preventive care services. The problem has become so rampant that the Department of Health and Human Services (HHS) has launched an initiative called Healthy People 2030. The initiative aims to educate people on preventive care services and why they should seek them out.
Currently, under the Affordable Care Act (ACA), certain group health plans and insurance issuers must provide coverage for preventive health services with no out-of-pocket cost. More than 150 million people with private insurance, including 58 million women and 37 million children, currently receive preventive services with no cost-sharing due to the ACA.
HHS has created a list of important preventive health services, ranging from annual checkups to vaccinations and disease screenings. At the start of 2022, the Health Resources and Services Administration (HRSA) of HHS announced new preventive care and screening guidelines. The goal of the new guidelines is to reduce out-of-pocket expenses for women, infants, children, and adolescents. The new guidelines apply to health plans starting in 2023.
Updated guidelines for women's preventive care
The Women's Preventive Services Initiative is a federally supported collaborative program that reviews and recommends updates to the Women's Preventive Services Guidelines. These guidelines help clinicians determine what services they should routinely provide to their patients.
Women's preventive services cover screenings for anxiety, breast cancer, diabetes mellitus (during and after pregnancy), cervical cancer, interpersonal and domestic violence, and urinary incontinence. In January 2022 the list of covered services was expanded to include breastfeeding services and supplies, contraception, HIV, preventing midlife obesity, sexually transmitted disease screening, and well woman visits. The full list and links to more details can be found here.
Updates for children's preventive care
Started in 1990, the Bright Futures Program was started to address the need for uniform guidance on the most modern, efficient and comprehensive pediatric checkups. Pediatricians are required to conduct newborn screenings, physical exams, blood lead level checks, screening for elevated lipids, immunizations, and risk assessments for sexually transmitted diseases. They are also required to talk about emotional and physical development, track growth and development, and share healthy lifestyle guidance.
In December 2021, the HRSA updated the Bright Futures Periodicity Schedule to include:
Universal suicide risk screening for ages 12-21
Behavioral, social, and emotional health screening from newborn to age 21
Cardiac arrest or death risk assessment for ages 11-21
Hepatitis B viral infection risk assessment for newborn to age 21
Clarifying references on dental fluoride varnish and fluoride supplementation
Do the updates eliminate all preventive care cost-sharing?
While the new guidelines discuss additional preventive care recommendations, they do not eliminate all cost-sharing requirements. The good news is consumer-directed healthcare accounts can help.
FSAs and HSAs
Flexible Spending Accounts (FSAs) and Health Savings Accounts (HSAs) are pre-tax funds that can cover preventive services that are not covered, partially or in full, by insurance.
Some of the preventive care products and services eligible for purchase with these accounts include:
Annual physical exams
Co-pays, co-insurance, and deductibles
Dental checkups
Diagnostic devices like blood pressure monitors
Eye exams
Vaccinations
HRAs
Health Reimbursement Arrangements (HRAs) can also be used to pay for some out-of-pocket preventive expenses. There are four different types of HRAs (standard HRAs, ICHRAs, EBHRAs, and QSEHRAs) that apply to a variety of employment situations and healthcare-related expenses.
The Centers for Disease Control and Prevention (CDC) has found that preventive care, paired with lifestyle changes, can reduce incidences of chronic disease, disability and premature death. With more preventive services being recommended, some reductions in cost-sharing, and more FSA and HSA account ownership, there's never been a better time to schedule those important screenings.