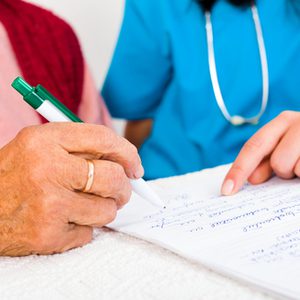 Healthcare costs have been on the rise for decades, and this year is on track to continue that trajectory. Current predictions are that costs will likely trend up about 6.5 percent in 2021, especially in the areas of mental health and ongoing COVID-19 care.
The portion of healthcare costs that a patient is responsible for after discounts and insurance payments can be shocking. In response to that situation, the No Surprises Act and its provisions went into effect January 1, 2022. The Act aims to help patients after a healthcare product or service has been received by banning some out-of-network expenses. It also works to educate patients on how to efficiently question charges on their bills.
Another portion of the same legislation, called the Transparency in Coverage rule, is now in effect as well. This rule helps consumers before the product or service is provided. In real-time, patients will receive accurate cost-sharing estimates from different providers. This pre-obligation access to more complete information will help patients understand how costs for covered health care items and services are determined by their plan. Consumers will also be able to shop and compare healthcare options in advance.
To help you better understand the Transparency in Coverage rule, the Centers for Medicare and Medicaid Services (CMS) has published a Transparency in Coverage Final Rule Fact Sheet, which is summarized below.
Benefits for Health Plan Members
Health insurance plans that existed on or before March 23, 2010, in both individual and group markets, must provide personalized information for all covered expenses. Information must include out-of-pocket costs, negotiated rates, etc. and be available through an internet-based tool. Members must also be able to request, and receive, a paper copy if preferred.
When consumers have the ability to view this type of information before an appointment, they are able to successfully compare providers and treatments to get what they need, from a quality provider, at the lowest cost.
Benefits for the Public
Health insurance plans that have come into existence since March 23, 2010, in individual and group markets, must publish the same price data but in three machine-readable files, including:
Negotiated rates for all covered items/services available from in-network providers
Historical data related to out-of-network providers
In-network negotiated prices and historical net prices for covered prescriptions
Important Deadlines
Transparency in Coverage deadlines that plan sponsors are required to meet include:
January 1, 2022: Provide public, machine-readable file with in-network rates, out-of-network allowed amounts. and prescription drug pricing
January 1, 2023: Publish personalized, internet-based price data for 500 pre-selected items and services
January 1, 2024: Add pricing data for all other items, services, and drugs to the existing data
Although the 2022 deadline was technically January 1, CMS has decided to delay enforcement to July 1. More information can be found here.
Impact on Employers
Employers provide healthcare benefits to help create a healthy, productive and loyal workforce. To meet that goal, employees need to use those benefits and be happy with them. The No Surprises Act and Transparency in Coverage rule will help employees choose quality healthcare with the lowest possible out-of-pocket costs. For share of those costs that can't be avoided, employer-sponsored FSA, HRA or HSA accounts (where available) help even more. Happy employees are productive employees and that makes employers happy, too.